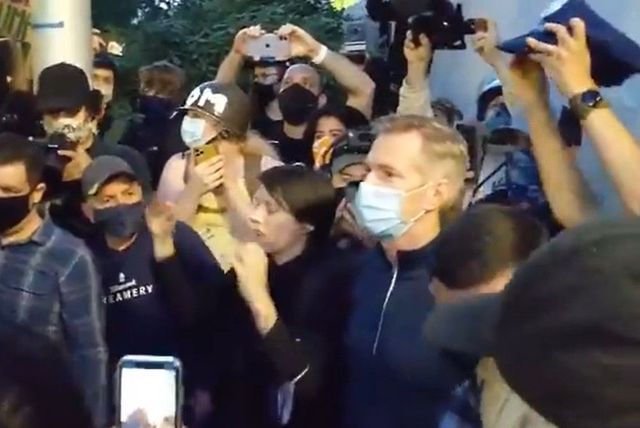 Opinion
Not only is Ted Wheeler a failed Mayor, according to most people across the nation, Antifa & BLM are not fond of him either.
Wheeler decided to join in with his people on Wednesday night, only to discover that nobody likes him.
Wheeler became a target of the mob when they turned on him. They cursed at him, called him a fascist and told him to resign.
One person can be overheard yelling "He doesn't deserve to speak. He's a f*cking fascist."
People chanted "Tear gas Ted has got to go" and "F*ck Ted Wheeler."
Wheeler is pandering to the mob the entire time. How pathetic!
---
Social media censorship is suppressing the truth about the dangers of globalism and brutal cultures infiltrating the west. Please share this article wherever you can. It is the only way we can work around their censorship and ensure people receive news about issues that Democrats and the mainstream media suppress.
Scroll down to leave a comment below.
Subscribe to Our Newsletter