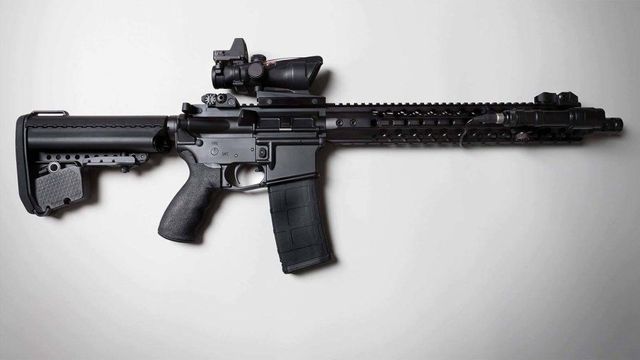 Gun-rights advocates and other extremists act like every attempt to create sane and logical regulations on guns is a fascist assault on their freedom. But a quick look at other nations shows this to be untrue.
Luckily our country is not doing the same mistake and we are not giving away our gun!
A Republican state lawmaker even went one step further to arm us!
Documents presented during the bill's proposal said any person who qualifies as a Missouri resident on Aug. 28, 2019, and who does not own an AR-15, would have a year to purchase one. In addition, anyone who becomes a Missouri resident after Aug. 28, 2019, would have to purchase an AR-15 within a year.
In addition, McDaniel filed a bill that would require every person 21 years of age and older to own a handgun if they are legally able to. That bill, House Bill 1052, was introduced two days prior to House Bill 1108.
Andrew McDaniel, (R-Deering), introduced House Bill 1108 on Feb. 28. According to the bill's description, it would establish the McDaniel Militia Act, "which requires every person between 18 and 35 years of age who can legally possess a firearm to own an AR-15 and authorizes a tax credit for a purchase of an AR-15."
Gun rights is one of the most hotly debated issues in U.S. political and legal circles with any loosening or restriction of access to guns often leading to a court battle.
---
Social media censorship is suppressing the truth about the dangers of globalism and brutal cultures infiltrating the west. Please share this article wherever you can. It is the only way we can work around their censorship and ensure people receive news about issues that Democrats and the mainstream media suppress.
Scroll down to leave a comment below.
Subscribe to Our Newsletter