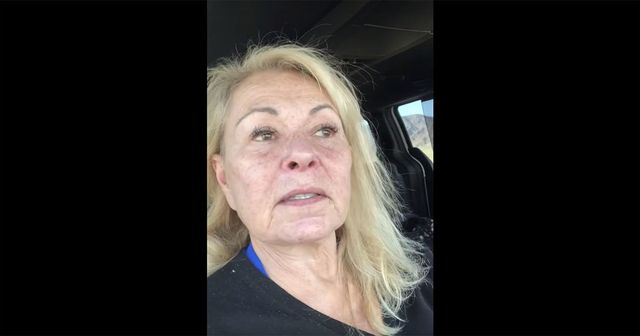 Roseanne Barr isn't afraid to defy Hollywood and the media elites. And that might be one of the reasons why she was removed from the spotlight even do her return on the big screen was a huge success!
Also, her support for President Trump didn't help either.
But she is now ready to fight back and follow the example of Nicholas Sandmann, he filed a massive $250 million dollar lawsuit against the Jeff Bezos owned Washington Post, one of the leading media companies behind the narrative.
And now Roseanne is ready to follow the same example.
I'm going to sue every news outlet that says my tweet was racist. That mischaracterizes it in a racial context instead of a political context. And they know that. Because I explained about my tweet 10,000 times and they keep, despite my explanation, insisting that they're right and I'm wrong-Barr said
Watch:
This would be an interesting case if she does sue. Because from now until the day she dies, every time Roseanne's name is written it's going to include a reference to her "racist tweet." And I don't mean OpEds or editorials where the author thinks the tweet was racist. I mean news articles where it's presented as a fact. No questions asked.
Trump and Barr have been supporters of each other for years. Trump called her up when "Roseanne" drew record ratings for its premiere in March. So that's why there was speculation that he might weigh in on the show's demise.
Also, that might be one of the reasons why the show got canceled after just one bizarre tweet!
---
Social media censorship is suppressing the truth about the dangers of globalism and brutal cultures infiltrating the west. Please share this article wherever you can. It is the only way we can work around their censorship and ensure people receive news about issues that Democrats and the mainstream media suppress.
Scroll down to leave a comment below.
Subscribe to Our Newsletter